Hey everyone! I've got a few updates I think you will enjoy :)
Christmas Advent Calendar
Come celebrate the spirit of Christmas this month at our all new 2018 Christmas Advent Calendar! Simply speak with Santa at /warp santa every day, and if you've been good this year he just might give you some gifts :) Be sure to check back daily!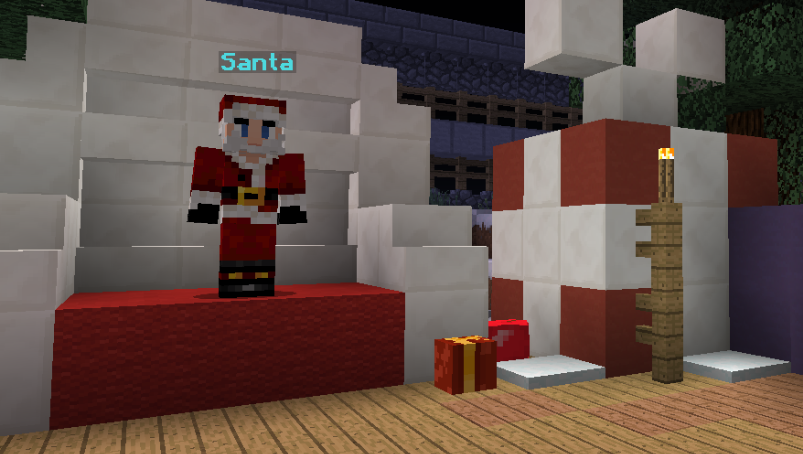 To celebrate the Christmas spirit we've also added a brand new seasonal crate key: the Jolly key. Unlock exclusive items, winter themed Pokemon, and more; available for a limited time only from Santa and the donor store.
Gym Leader & Challenger rewards
In an effort to increase the activity of our player gyms we have introduced a system to incentivize activity for both gym leaders and challengers alike. Gym Leaders may now claim a reward every certain amount of battles completed via /gymleaderrewards, and gym challengers may also claim a reward every 2 badges earned via /gymrewards.
Nexus Upgrades
With this update we are also changing up the Nexus a bit, the Nexus pads closest to the entrance are now Town Pads, which are reserved for areas that contain shops owned by other players. For more info on how to obtain a Town Pad click here.
Review for Rewards
Enjoying your time here on PokeClub? Tell others what you love about our awesome server here and earn 32 free Rare Candy! Simply create an account, post your review, and type /posted in-game and you will automatially be rewarded! Thank you for making the server a better place <3
Price adjustments
Prices in /cosmetics have been reduced

DropCrate rewards have been nerfed

Pokedex rewards have been nerfed
Misc Changes
View how many badges a player has by hovering over their name in chat

Earn

double

voting rewards from release until December 10th
Thanks!
- PC Staff